🌹Rose bouquet-SBB-20200600-R
Rose flower language, in ancient Greek mythology, rose combines love and beauty.
 It is not only the incarnation of the god of beauty, but also the blood of the god of love.
1 rose, only you in my heart
Rose: love, love and beauty, radiant, brave
The color represents the meaning:
Rose (red):
Passion, love, you and I love you, passionate love, hope to have an inviting love with you.
Rose (white):
innocence, purity, respect, humility, I can match you.
Rose (black):
Noble and mysterious. You are my goddess.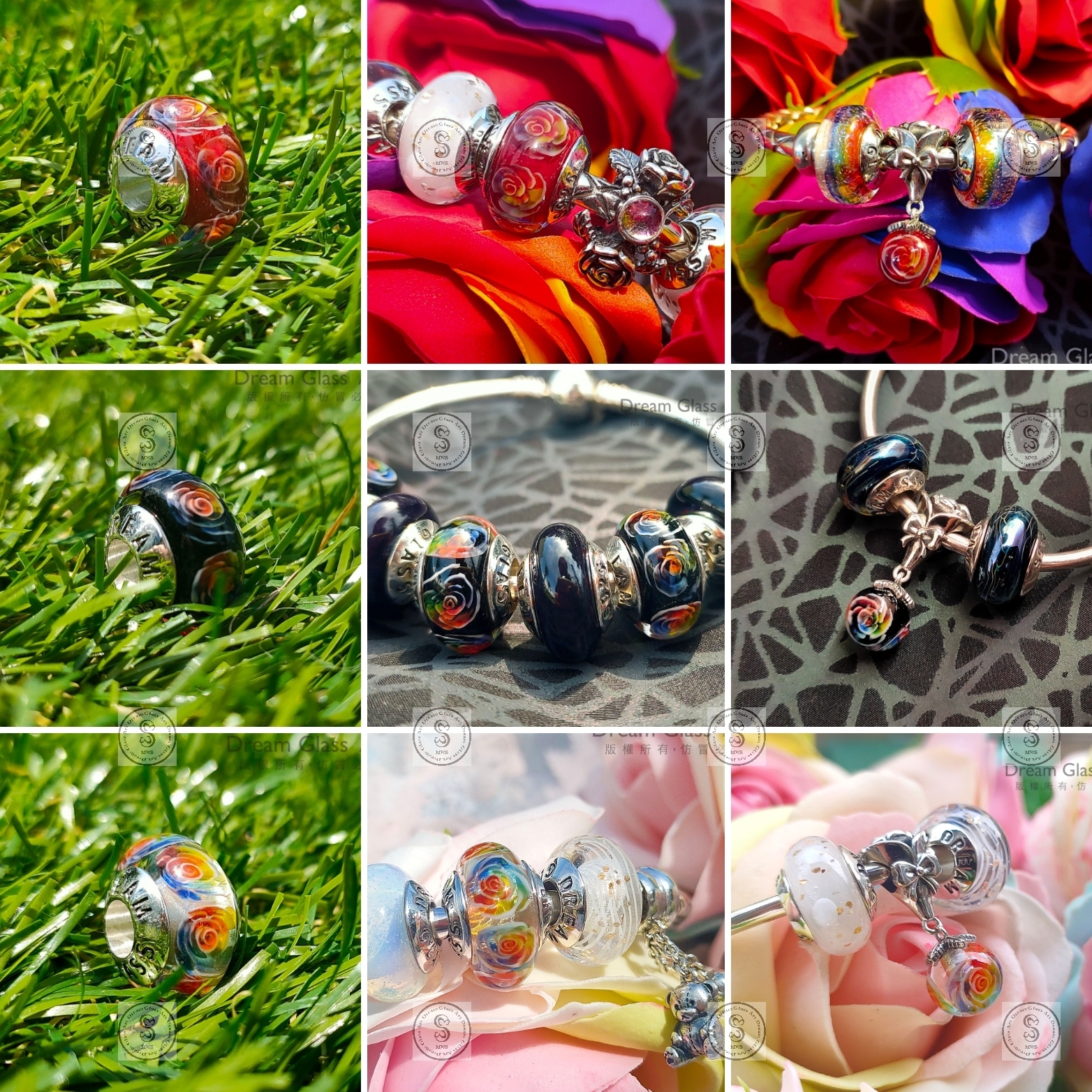 --------------------------------
★Work specifications
     Material: 925 sterling silver + original imported Italian Murno glass material
     Size: ±28MM*10.2 MM
     Origin/Taiwan
     Manufacturing method / handmade
(All handmade, each one is different)
PS. The product photos are all actual products, taken with a macro lens (20 times magnification)!!
In order to allow customers to see the real product, the repairing has not been enhanced, and the minor flaws/bubble dents on the product are completely normal.