Ma Lei Bear Set-(Ma Lei  Bear + String Stick + Glass Beads + Wooden Box)
Pearl series Glass is a total of 9 colors randomly selected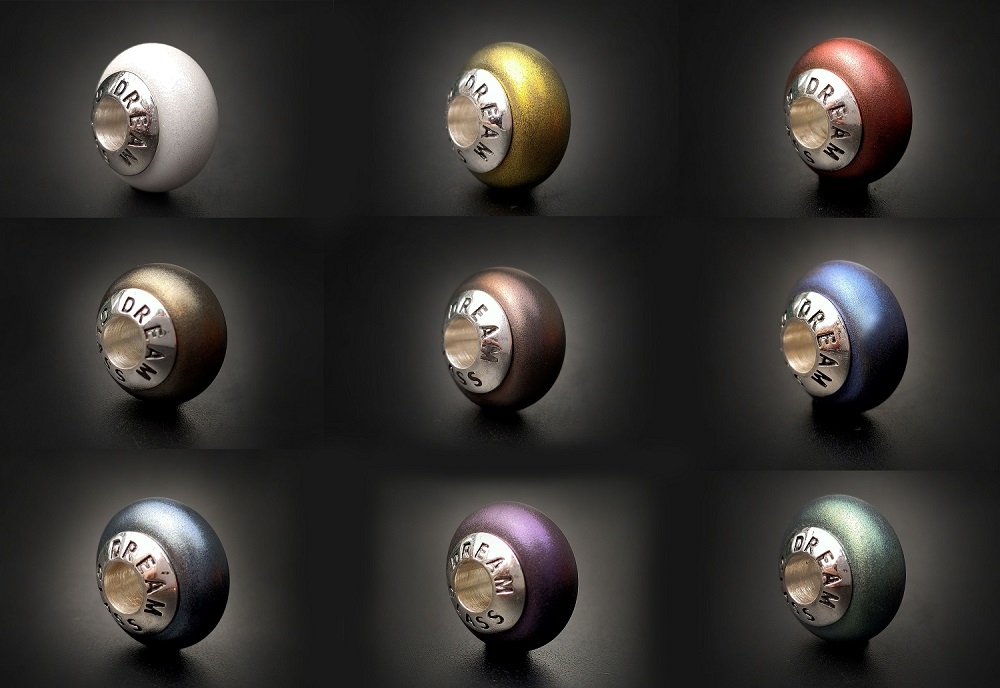 Other colors of the bear are K gold / rose gold version, not sold  ( If you want, please write to us, don't place an order )
The map is for reference only !!

     ★ Work specifications
     Material: 925 sterling silver
     Size: ± 3.5X1.6CM (excluding pendant)
The rod in the middle is 4.3MM thick,
 please use suitable glass beads with a central hole diameter of about 4.5MM
** Glass beads (4.5mm) suitable for large holes **
A variety of ways to string together, cute and fun ~ hurry home !!!
1.Ma Lei bear + glass beads strung directly on the bracelet
2. Ma Lei Bear + Single Glass Bead + String Stick as Pendant
 3.Ma Lei bear + multiple glass beads + threaded string stick as pendant

4. Ma Lei bear + other glass beads string + thread string stick as pendant
5 ............. many unclear ~~
     Origin / Taiwan
     Manufacturing method / handmade
PS. Product photos are actual products, taken with a (20x magnification) macro lens !!
In order to allow customers to see the real product, the repairing has not been enhanced, and the minor flaws/bubble dents on the product are completely normal.